Mughal King Costume For Kids Buy Online In Pakistan available in just 3000 PKR. Kindly mind it that we need 2 to 3 days to get your order ready. Mughal garments alludes to dress created by the Mughals in the sixteenth, seventeenth and eighteenth hundreds of years all through the degree of their realm in the Indian subcontinent. It was portrayed by rich styles and was made with muslin, silk, velvet and brocade. Expand designs including spots, checks, and waves were utilized with colors from different colors including cochineal, sulfate of iron, sulfate of copper and sulfate of antimony were utilized.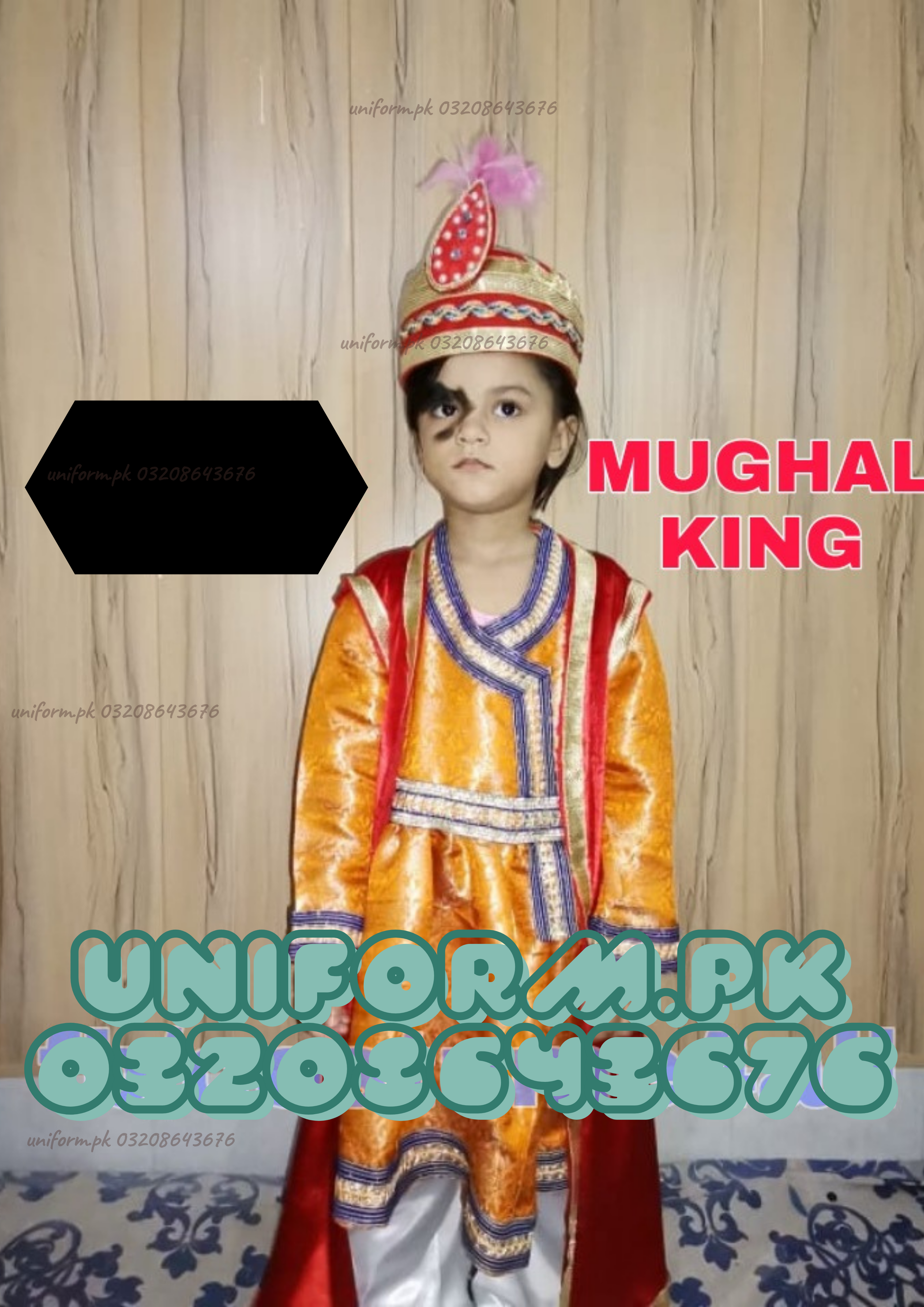 Men wore long and short robes and covers including the chogha (apparel), a long sleeved coat. A "pagri" (turban) was worn on the head and "patka", an enhanced band, was worn on the midsection. "Paijama" style pants were worn (leg covers that gave the English word pajama). Other garments types included: "peshwaz" style robes and "yalek" robes. Ladies wore "shalwar", churidar", "dhilja", "garara", and "farshi". They wore a lot of gems including studs, nose adornments, accessories, bangles, belts, and anklets.
Pagri styles included: "Chau-goshia", in four portions, the vault molded "qubbedar", "kashiti", "dupalli", weaved "nukka dar", and weaved and velvet "mandil". Shoe styles included jhuti", "kafsh", "charhvan", "salim shahi" and "khurd nau" and were bended up at the front. Lucknow was known for its shoes and stringing weaving with gold and silver aughi during the time. Mughal sovereign turbans ordinarily had turban adornments on them. They were made of gold and valuable pearls, for example, rubies, precious stones, emeralds and sapphire.